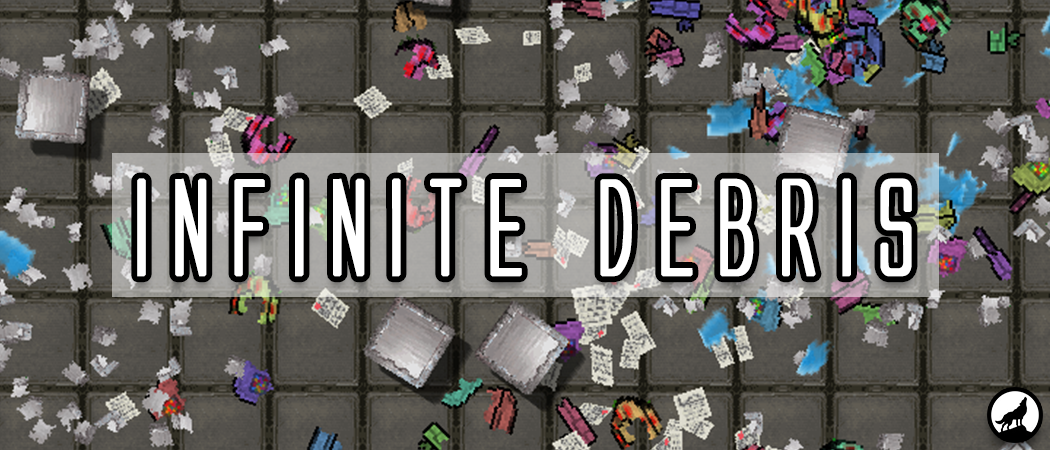 Infinite Debris
This Asset is ONLY for Game Maker Studio 2.
With this asset you can create infinite debris effects with little or no overhead. The asset creates "catcher" surfaces that covert instances into sprites on the surface, which are then drawn to the screen to create permanent debris effects. Leave all those empty shells on the floor! Have objects break and leave debris! Create decals! All with practically zero overhead after the initial creation.
The surfaces used can also be converted into sprites so that even if the app is put into the background or the window is minimised, the debris effects will remain (pure surface effects won't do this as the surfaces will be removed).
FEATURES:
Create semi-permanent (surface) or permanent (sprite) debris effects
Highly optimised! Only creates the surfaces/sprites when required
Very flexible with a number of different options and helper scripts
Includes Save and Load scripts, so you can save the debris effects out and reload them on a room-by-room basis
Purchase
In order to download this asset you must purchase it at or above the minimum price of $1.99 USD. You will get access to the following files:
1566733544_com.NocturneGames.infinitedebris.yymp
973 kB